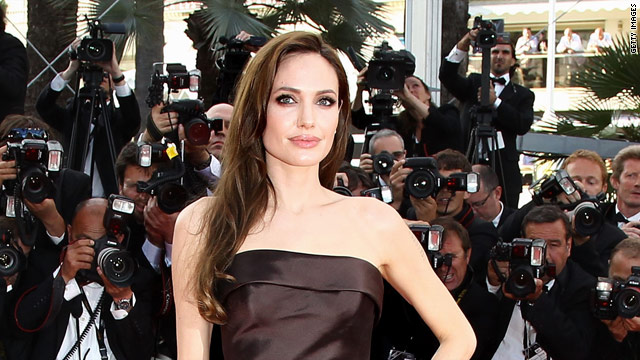 New details have emerged about Angelina Jolie's upcoming
directorial debut
, "In the Land of Blood and Honey." The drama, which is set against the backdrop of the Bosnian war of the 1990s, will be released in the United States in December, according to the
Los Angeles Times
.
Shot in both English and Bosnian, "In the Land of Blood and Honey" "illustrates the consequences of the lack of political will to intervene in a society stricken with conflict," according to a statement.
The
movie came under fire
in November amidst reports that it featured a romance between a Serb rapist and his Bosnian victim; Jolie has denied it contains such a scene.
"The film is specific to the Bosnian War, but it's also universal," the Oscar winner, who also wrote the script, says. "I wanted to tell a story of how human relationships and behavior are deeply affected by living inside a war."
As for how she came up with the movie's title, Jolie tells
Entertainment Weekly
, "It's a heavy film. You want to find that title that really helps the audience know what they're walking into."